Photo by Toma Puljak
I'd never been to Florida. Not counting one time when I flew into Fort Lauderdale to hop on a cruise ship. So when my friends at Infobip Shift, my Croatian peeps who have invited me twice already to their lovely homeland, announced that they were introducing a conference in Miami, I jumped at their generous offer. Everything I know about Miami, I learned from Burn Notice and Dexter, so I assumed there would be plenty of bikinis, cocktails, explosions, and pristine vigilante murder. TL;DR: let's just say they named their NBA team correctly. 🔥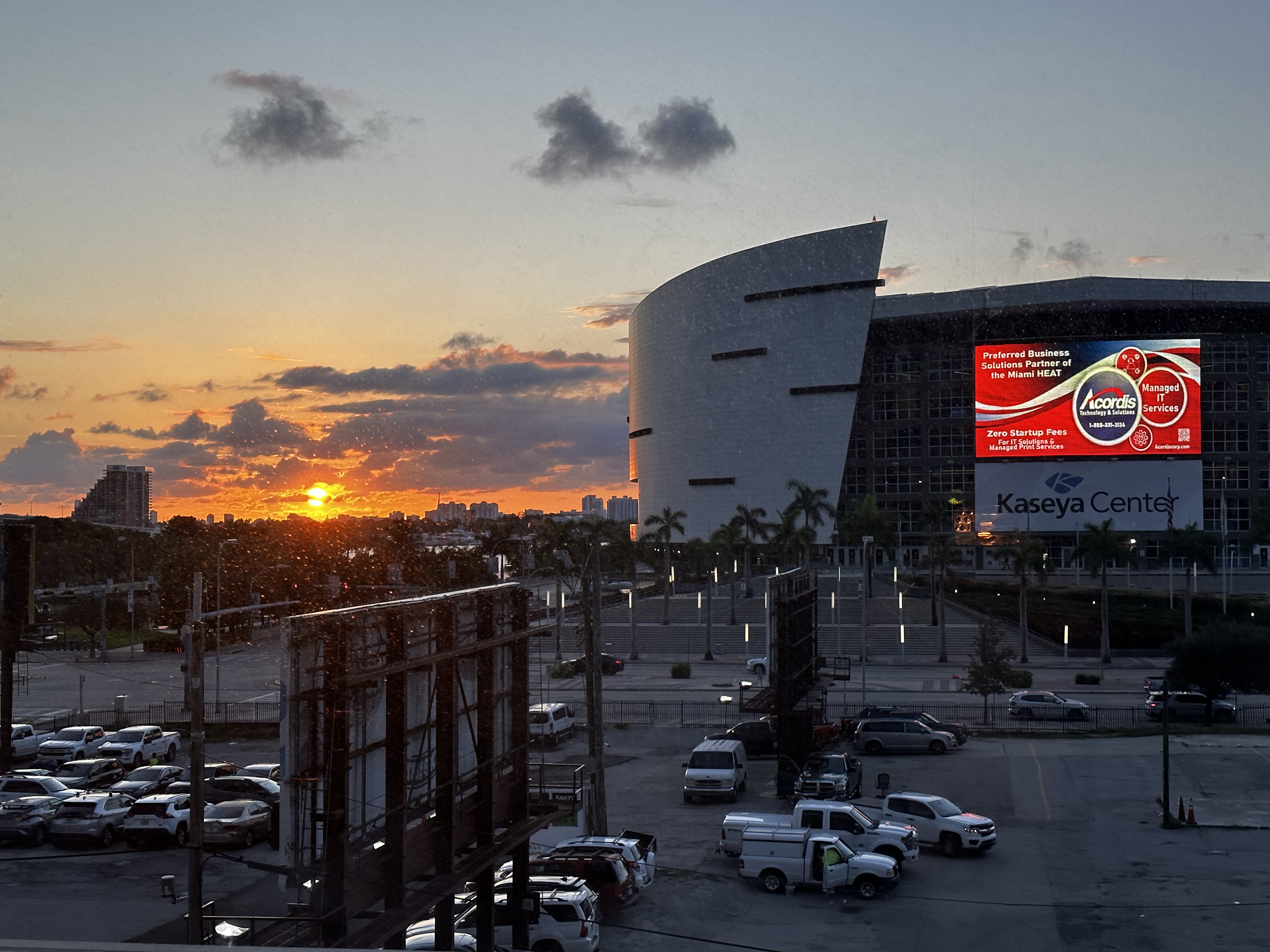 The speakers' hotel was right across the street from where the Miami Heat play. On the second day of the conference, they hosted, and were beaten by, the Boston Celtics.
The day before the conference, I spent the entire day with a soon-to-be good friend, Alexandra Spalato, a French woman who lives on the Spanish island of Mallorca. Both being expats in Spain, we had a ton to talk about. She had the brilliant idea of visiting Little Havana, a gorgeous little barrio of Miami full of Cuban culture. We then felt obligated to check out the famed Miami Beach, but both living near good beaches, we were very underwhelmed. The pelicans were cool, though.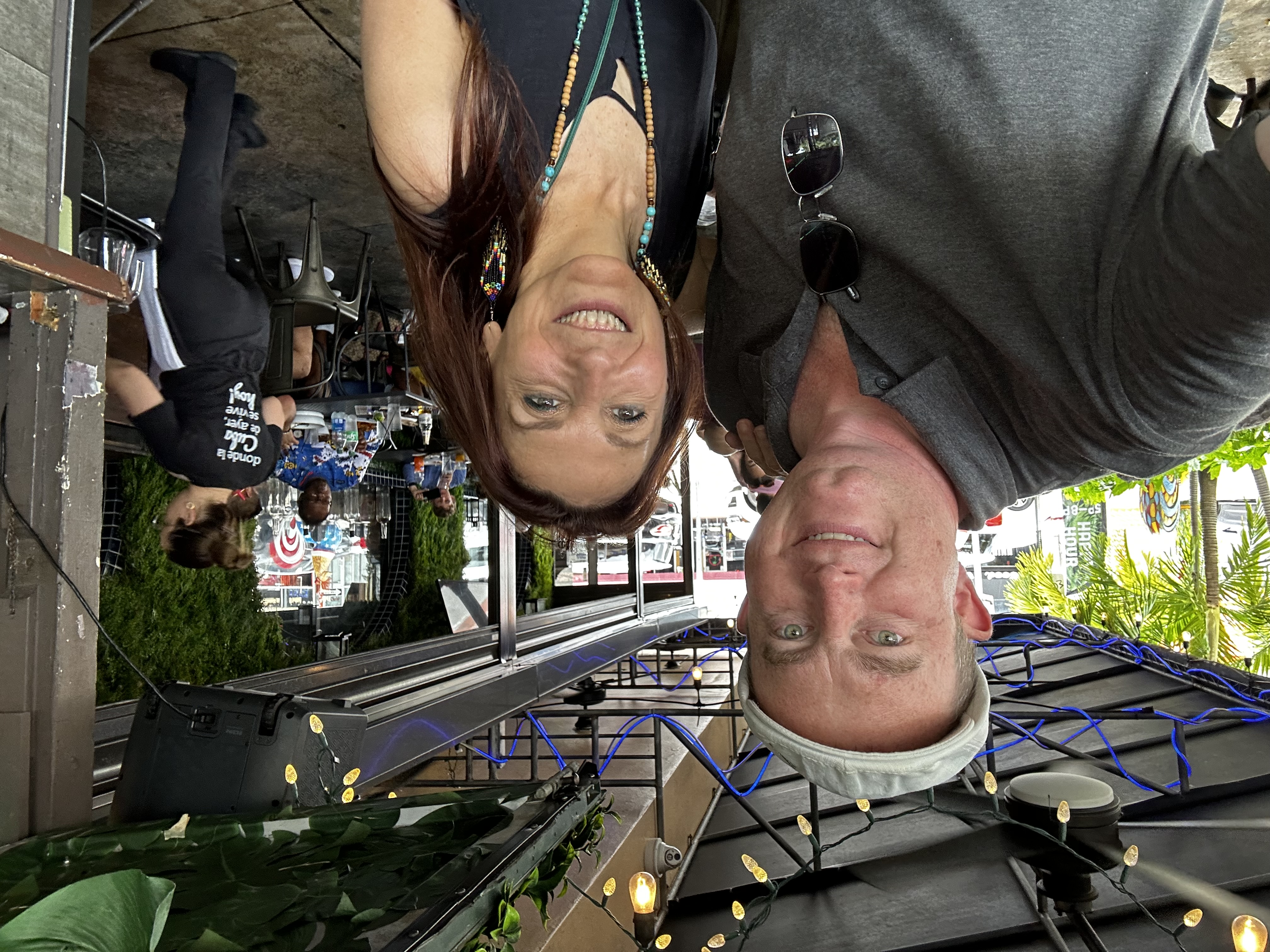 Lunch with Alexandra.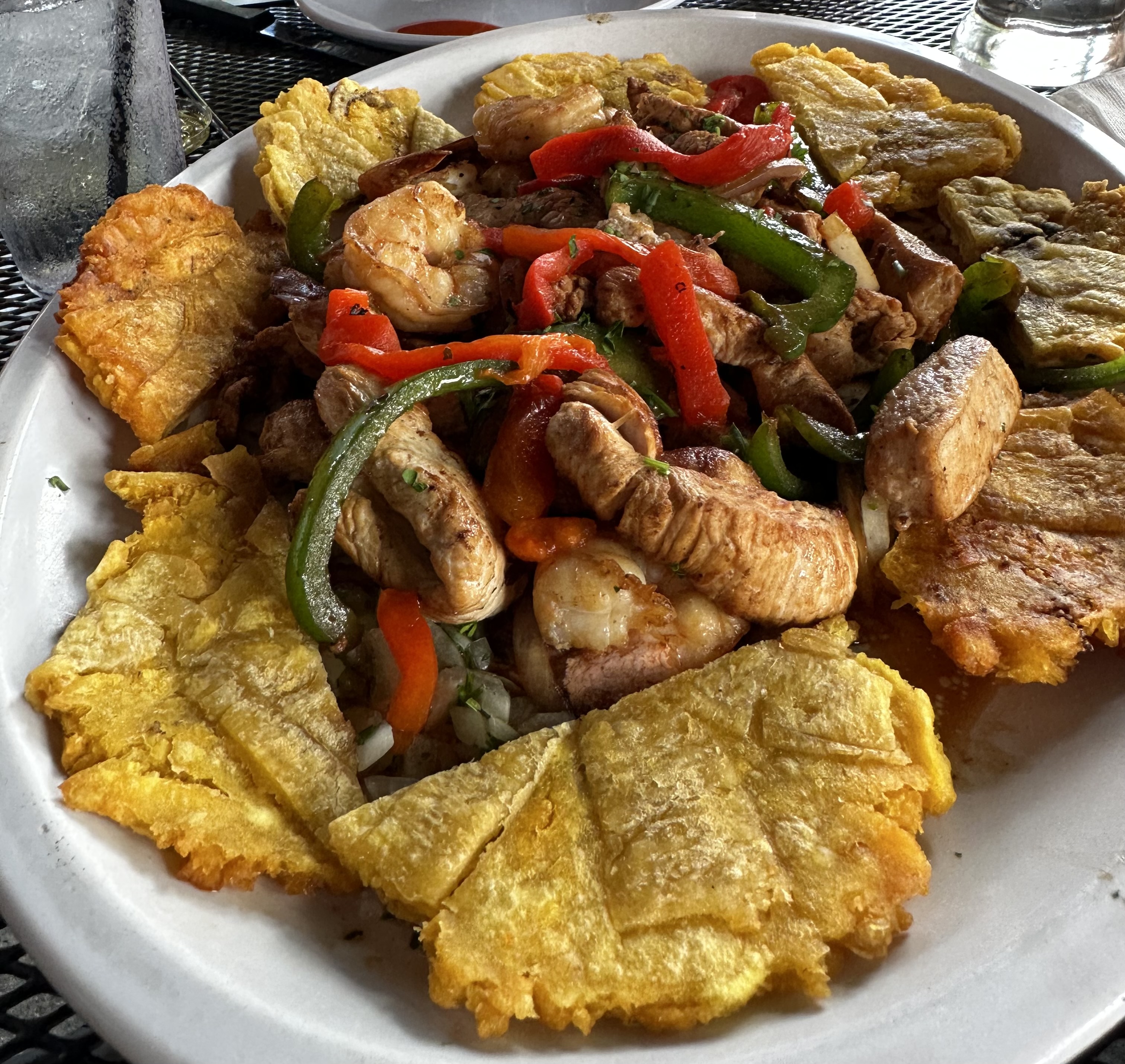 Cuban fajitas for lunch. Just like Mexican fajitas, but instead of tortillas, it's crispy banana cakes.
Infobip Shift Miami – 2023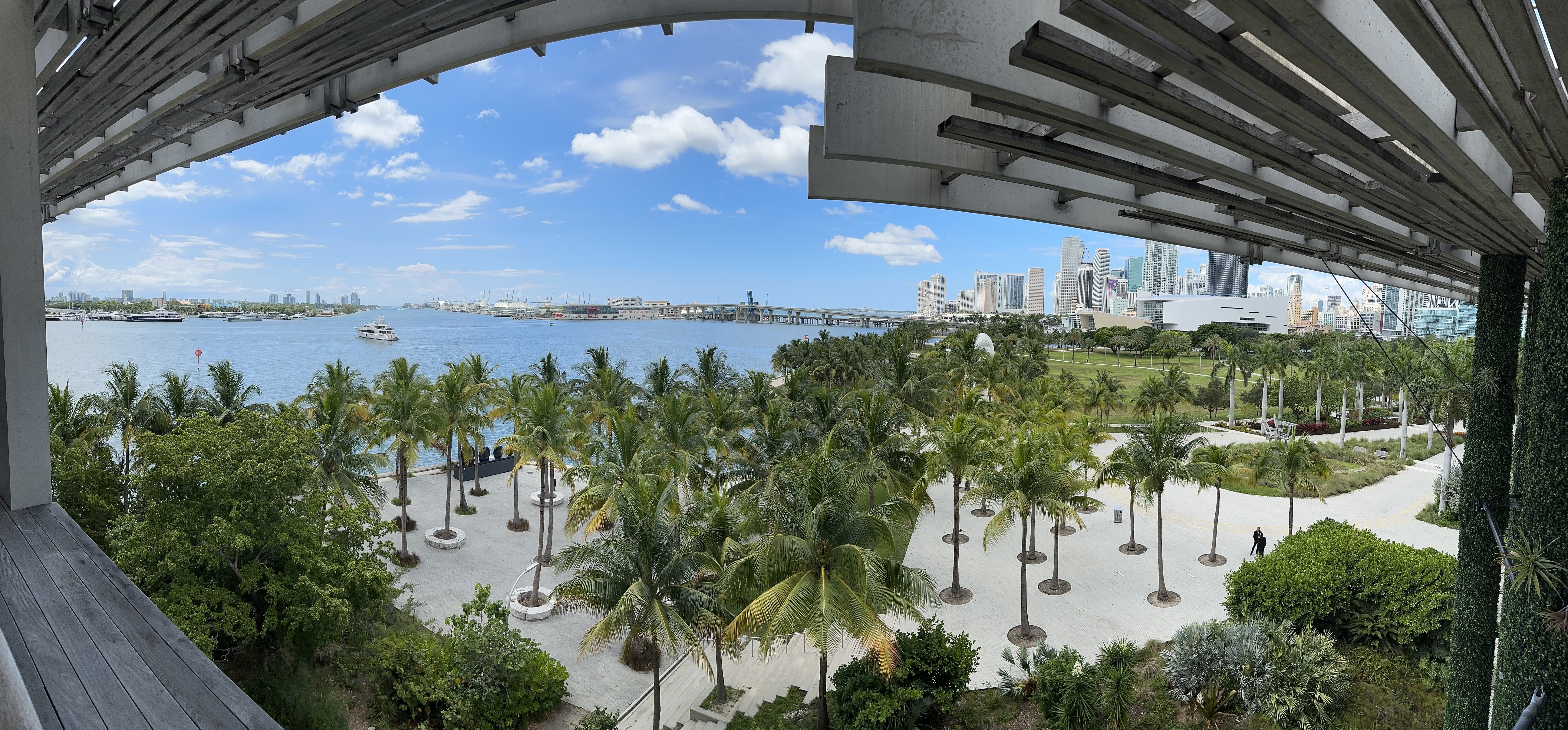 Look at this disgusting venue! 🌴🌴🌴🌴🌴
The conference itself was great! Much like how it's nice to transition back and forth between sandals and sweaters as the seasons change, it's refreshing to alternate between single-track and multi-track conferences. So it was nice to know that there was only ever one talk going on at this one. I tried to attend most of them, both for knowledge, but also for emotional support for my fellow speakers. It's so nice to have someone in the front row nodding when you're behind the podium. There were three talks that really stood out to me.
The first was from John Romero, the creator of DOOM, on the timeline of how they created a genre-defining masterpiece in a fury of development effort that can only be mustered in one's twenties. I especially appreciated how, despite being in Texas at the time, they modeled all the weapons after toys they found in Toys Я Us. My favorite part of seeing him was getting to talk to him afterwards, and telling him how, as a school project in high school, a friend and I modeled our school in a DOOM level editor, somehow got teachers into the racquetball court (white background) to pose in all 32 (64?) poses to generate sprites for them, and then we ended up with a DOOM level that allowed the player to walk around the school shotgunning teachers in the face. This was before Columbine. Everyone took it in good fun. Nowadays, you'd be #canceled for life for such abhorrent ideas.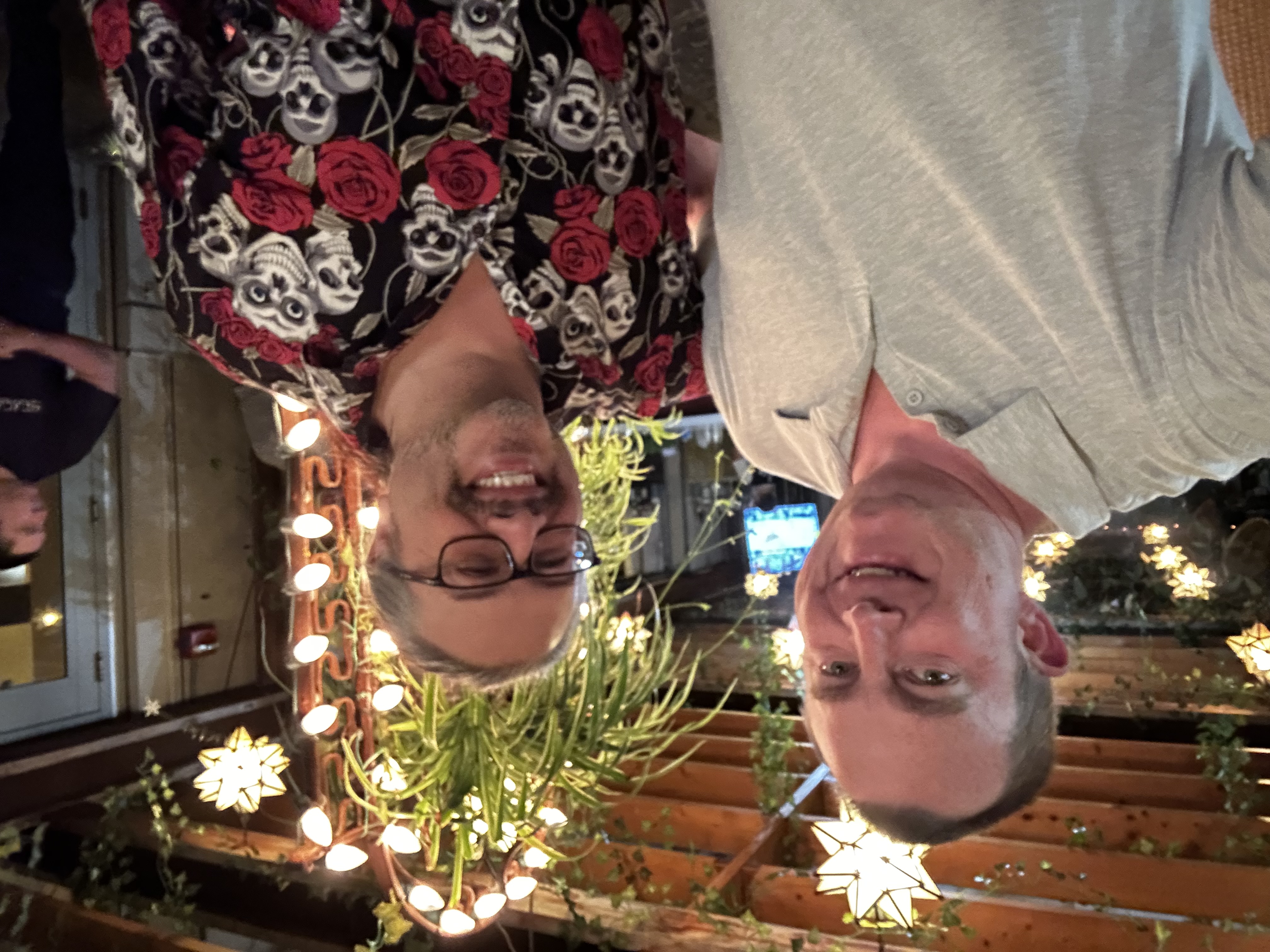 The creator of DOOM with the harbinger of it.
The second was from Joyce Lin. I met her two years earlier at my first conference in Croatia, and we clicked immediately. Our senses of humor align disturbingly well. Her talk was about the history of APIs, and, having been a web developer for 20+ years, I knew every single part of it. She did a gimmick where she gave the audience quizzes and awarded Postman swag as prizes. About halfway through, she had to tell me to STFU because I knew all the answers.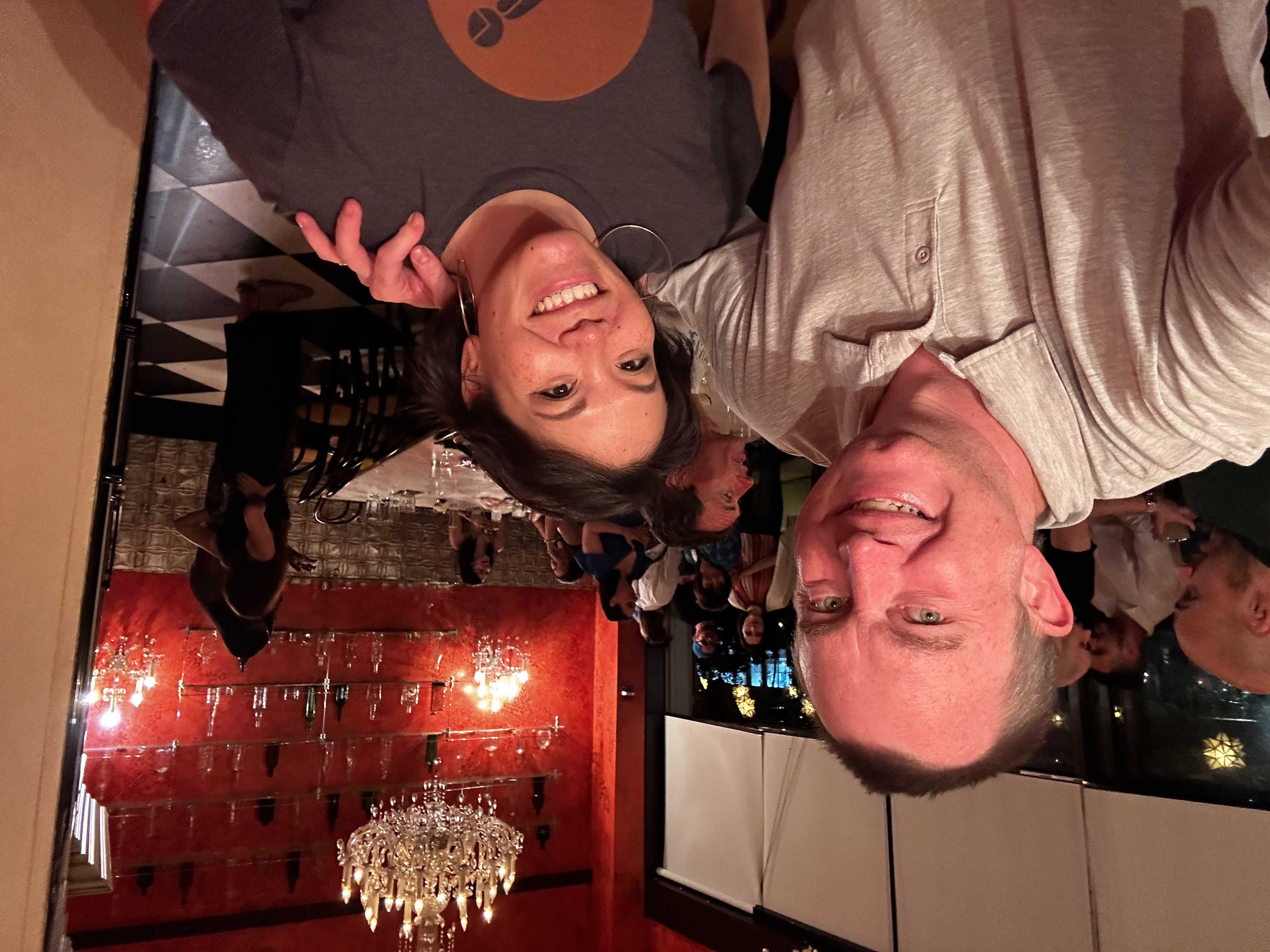 Joyce Lin and I, just getting started with the tequila.
The one that probably most blew me away was from a guy I've known on Twitter for years, named Jhey Tompkins. Turns out he really does wear that hat all the time! Gotta respect his personal branding. His talk included some crazy ambitious things, like interacting with his slides in realtime via voice and hand gestures with his phone. He concluded by showing a QR code where we, the audience, could all connect and pop up emojis and comments over his slides. Credit to the audience for being completely tasteful when we had full control to be jerks.
My Talk
My talk was one I've been thinking about giving for 6 months, ever since seeing a talk about Solid JS and meeting its creator, Ryan Carniato, at [a disaster of a conference] in London last November. I find Solid extremly interesting. Hence my blog posts about Solid Final Form – Proof of Concept and XState in Solid. As a React developer by profession, I figured I had a unique perspective to explain Solid to other React devs.
The day after the conference, as a result of a "what to do in Miami" search, I took a boat tour of celebrity houses. I saw the mansions of Antonio Banderas, Jackie Chan (which is available on Airbnb for $7k/night for 10 people), Floyd Mayweather, Celia Cruz, Ricky Martin, DJ Kali, Puff Daddy, JLo, Will Smith, Rihanna, David Beckham, Gloria and Emilio Estefan, and Fisher Island, with no bridges, where property is owned by Tom Cruise, Julia Roberts, and Oprah.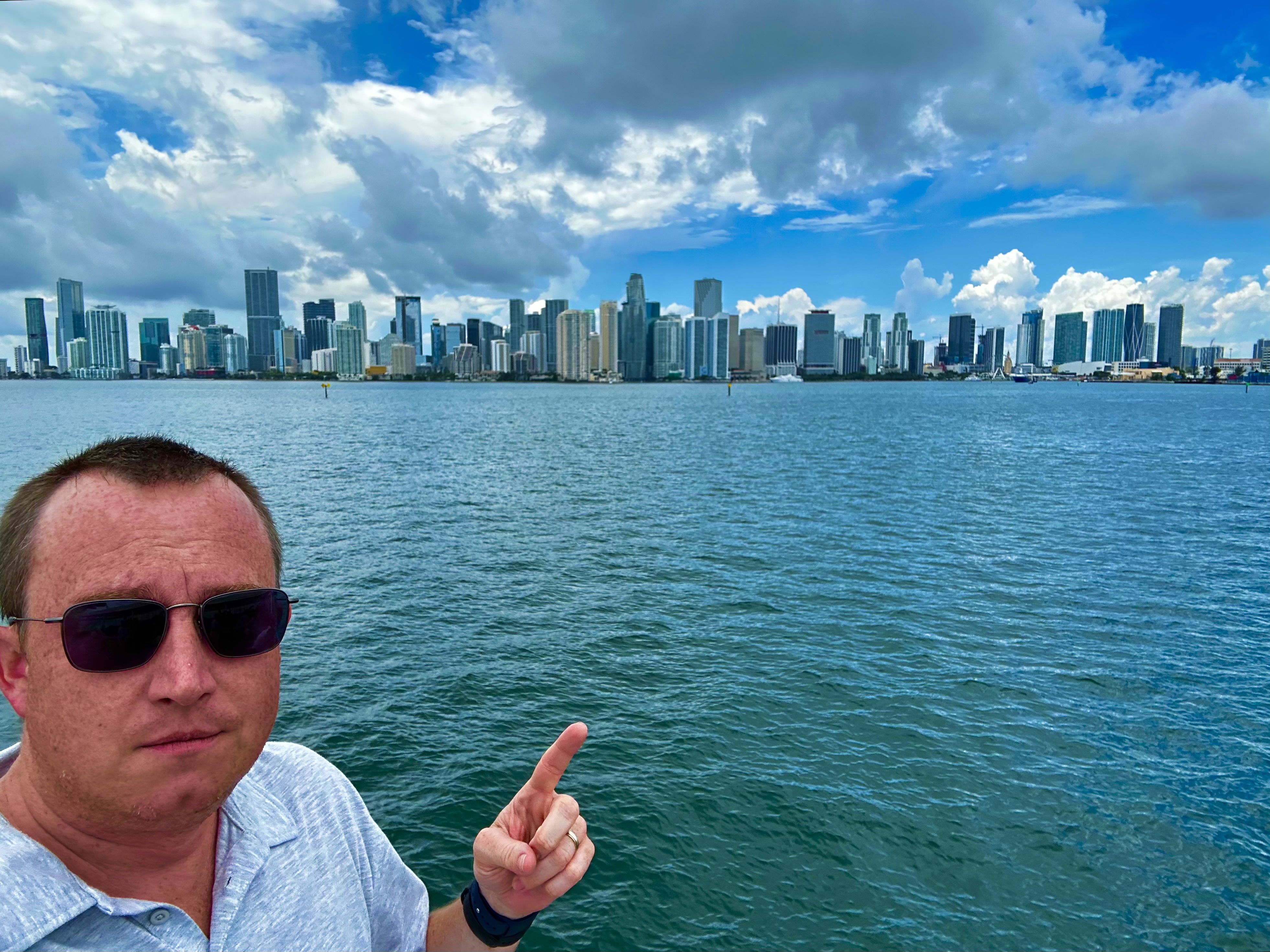 Miami skyline selfie.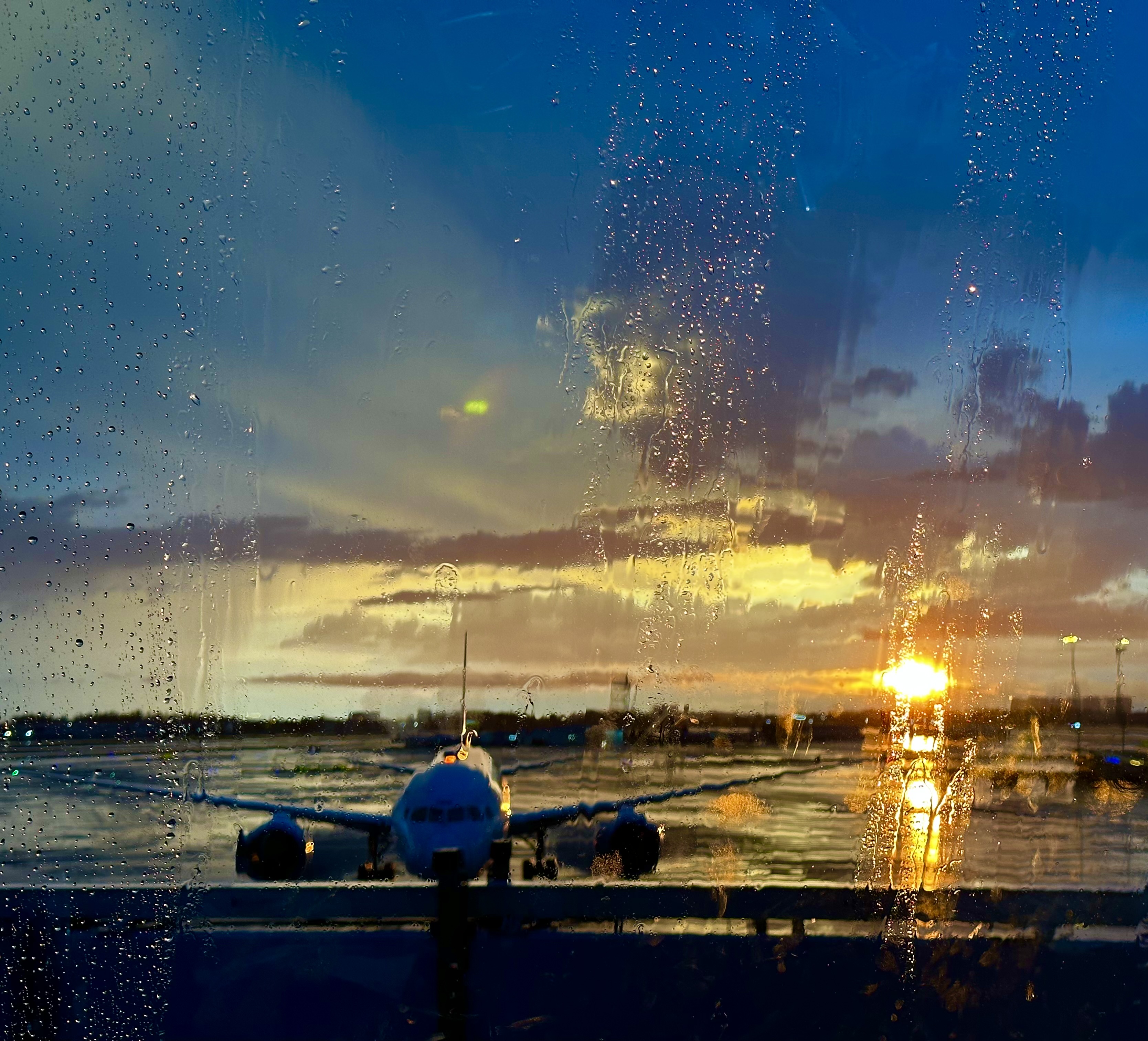 There was a fantastic Florida lightning storm in the distance as I waited to board my plane back to the Olde Worlde.
Thank you so much to the Infobip Shift team for knocking another conference out of the park. It was an amazing experience. 💙